Senior Resources Guide Coming Soon!
Senior Resources Guide is our newest guide for seniors. List your company for the cost of a few cups of coffee each month. You'll get unlimited phone and email time- stamped leads from older adults who have searched our system for you. Each resource partner has a profile page with description, logo, picture and contact info. You have the option to upgrade with more photos, videos, PDFs and links to your website. Pricing starts as low as $19 a month. The Senior Resources Guide will launch in July.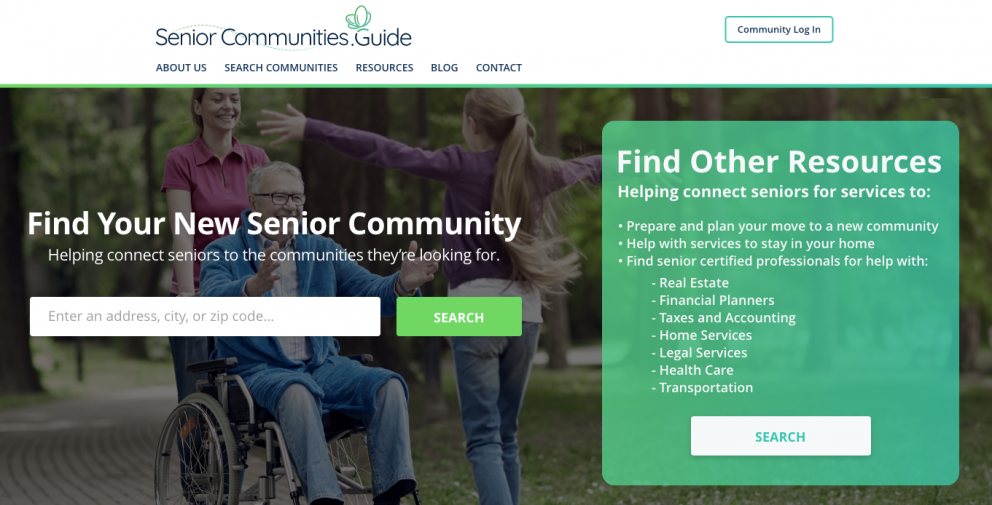 Future look of Senior Communities Guide homepage launching July 1st, 2021. Older adults and their families will be able to search housing and care options and also find the resources they need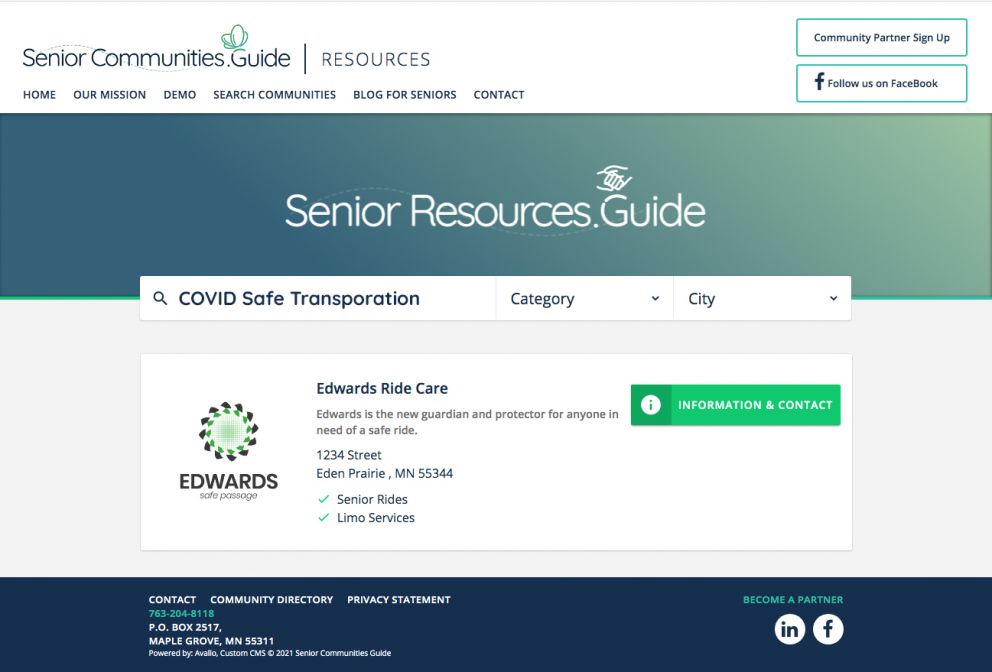 Users will be able to search Senior Resources Guide by location, category and by keyword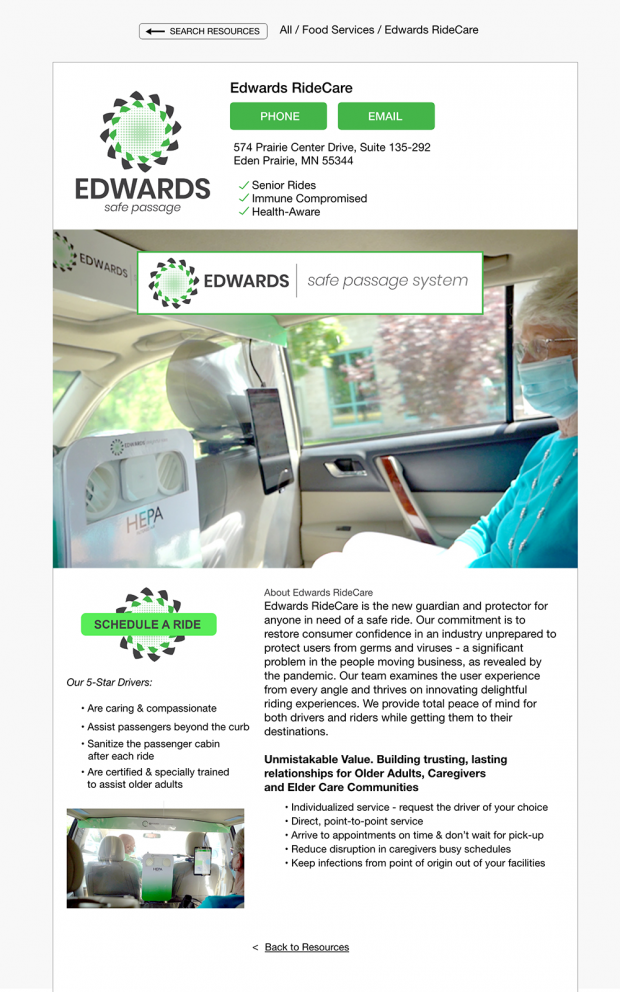 A sample premium page from Edwards RideCare
Fill out the form below and claim your spot now.